Venue & Hospitality
Welcome to the Official Attendee Housing Site for the 4th World Congress on Medicinal Plants and Natural Products Research, which will be held in the beautiful and exciting city of Tokyo, Japan.


Accommodations will be provided at Conference Venue

Venue: Radisson Hotel Narita

650-35 Nanae, Tomisato, Chiba Prefecture 286-0221, Japan

Conference Dates: August 20-21, 2018
Hotel Services & Amenities
Audio/Visual Equipment Rental.
Business Center.
Business Phone Service.
Complimentary Printing Service.
Express Mail.
Fax.
Meeting Rooms.
Office Rental.
Photo Copying Service.
Secretarial Service.
Telex.
Typewriter.
Video Conference.
Video Messaging.
Video Phone.
ATM.
Baggage Storage.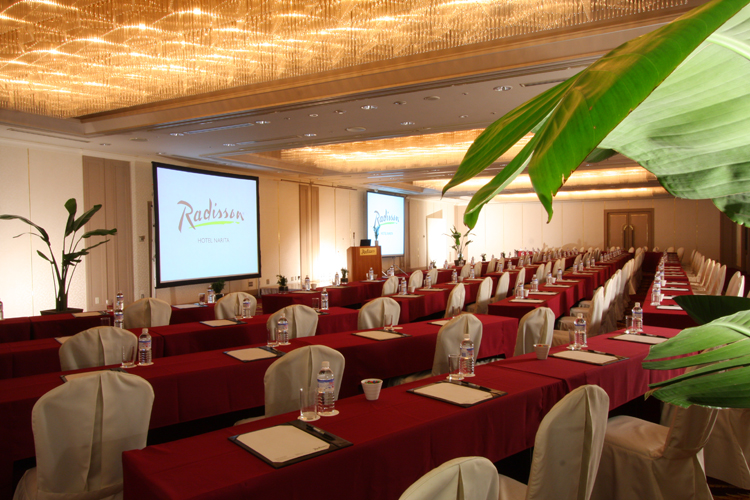 Transportation
Narita International Airport
Furugome, Narita, Chiba Prefecture 282-0004, Japan

1. Drive from National Route 295 line to take incense

• Head south-east
• Turn right at Airport East Road 4 (Intersection)
• Turn left towards National Highway 295
• Turn right towards National Highway 295
• Continue onto National Highway 295

2. Continue to Komagawa

• Turn left at Gakka Bridge (intersection)
• Turn right towards City Road Line 44
• Turn left onto City Road Line 44

3. Continue to Fuli City

• Turn left
• Turn left
• Turn right
• Turn left
• Continue straight
• Turn left towards Prefectural Line 106

4. Turn right onto Prefectural Line 106

Destination will be on the left

Radisson Hotel Narita
650-35 Nanae, Tomisato, Chiba Prefecture 286-0221, Japan

About City
Tokyo is often referred to as a city, but is officially known and governed as a "metropolitan prefecture", which differs from and combines elements of a city and a prefecture, a characteristic unique to Tokyo. The Tokyo metropolitan government administers the 23 Special Wards of Tokyo each governed as an individual city, which cover the area that was the City of Tokyo before it merged and became the metropolitan prefecture in 1943. The metropolitan government also administers 39 municipalities in the western part of the prefecture and the two outlying island chains. The population of the special wards is over 9 million people, with the total population of the prefecture exceeding 13 million. The prefecture is part of the world's most populous metropolitan area with upwards of 37.8 million people and the world's largest urban agglomeration economy. The city hosts 51 of the Fortune Global 500 companies, the highest number of any city in the world.
Tokyo ranked first in the Global Economic Power Index and fourth in the Global Cities Index. The city is considered an alpha+ world city – as listed by the GaWC's 2008 inventor and in 2014, Tokyo was ranked first in the "Best overall experience" category of Trip Advisor's World City Survey (the city also ranked first in the following categories: helpfulness of locals" "nightlife" "shopping" "local public transportation" and "cleanliness of streets").