Day 1 :
Medicinal Plants | Natural Products Research | Traditional medicine | Herbal Medicine | Medicinal Plants as Anti-Cancer Drugs | Phytochemical Analysis of Medicinal Plants
Session Introduction
Boromarajonani Nursing College, Thailand

Biography:
Saranya Thanamittramanee has completed bachelor degree at the age of 26 years from Mahidol University and master degree studies from Chulalongkorn University of Physiology. She is a instructor Boromarajonani Nursing College, Surat Thani, 84000, Thailand. Boonchai Wattanapoca has completed his doctor at the age of 31 years from Mahidol University of medicine. He is the director of Tambon Sunthornnivas District Health Promotion Hospital, Wat Pradu, Amphur Muang, Surat Thani Province
Abstract:
Moringa oleifera Lam. has a pharmacotherapeutic activities that decrease hypertension. Leaves part of this plant contain fluid extraction, ethanol, niazinin A and B, etc. Which today can be using alternative herbal in care chronic patients. Therefore, the research are interested in studying the results of of Moringa oleifera leaf tablets to decrease hypertension as alternative medicine by using co-application Moringa oleifera leaf tablets with hypertensive drug. This study with One-group Pre - Posttest Design aimed to evaluate blood pressure in results of this herbal at pre 3th,2th ,1th month and post intervention at week 0, 1th, 4th, 8 th and 12 th. About fourty-four samples were purposively selected from hypertensive patients of Tambon Sunthornnivas District Health Promotion Hospital, Wat Pradu, Amphur Muang, Surat Thani Province . The research instrument was Anti-hypertensive Property of of Moringa 0leifera Leaf Tablet Usage in Hypertensive Patient of Tambon Sunthornnivas District Health Promotion Hospital, Wat Pradu, Amphur Muang, Surat Thani Province questionnaire. The collected data were analyzed via descriptive statistics and Repeated measures ANOVA. This design was conducted with enrollment and follow-up at Tambon Sunthornnivas District Health Promotion Hospital, Wat Pradu, Amphur Muang, Surat Thani Province. The participants were given oral administration of their previous anti-hypertensive drugs and a dose of Moringa oleifera 250 mg tablets, 2 tablets /twice a day. The collected data were analyzed via descriptive statistics and Repeated measures ANOVA. The result revealed that participants had decreased significantly blood pressure levels (p<0.05).
Malaysian Cocoa Board, Malaysia

Biography:
Norliza Abdul Wahab is working as a research officer of Malaysian Cocoa Board, a government organization for more than 16 years mainly in cocoa-based cosmetic products development.
Abstract:
Severe skin injuries due to extensive use of synthetic antioxidants in cosmetic formulas have been reported endlessly. Therefore, recent trend in anti-aging cosmeceuticals is projecting on the use of natural antioxidant derivatives from plants. The present study evaluates potential use of cocoa bean extract (CBE) as a cosmeceutical ingredient, with significant amount of phenolic compounds in arrays of biochemical assays. Materials and Methods: Total phenolic content (TPC) and total flavonoid content (TFC) of two potential cocoa clones, i.e. PBC 123 and PBC 140, were assessed by Folin-Ciocalteu reagent and aluminium chloride (AlCl3) using gallic acid and rutin as standards, respectively. Anti-tyrosinase was measured using mushroom tyrosinase with kojic acid as a standard whereas anti-collagenase was assayed using synthetic chromogenic substrate, i.e. Ac-PLG-[2-mercapto-4-methyl-pentanoyl]-LG-OC2H5 (MMPLO). The 3-(4,5-dimethylthiazol-2-yl)-2,5-diphenyl tetrazolium bromide (MTT) assay for cytotoxicity study was conducted on Human dermal fibroblasts, adult (HDFa) cell line to ascertain its non-toxic nature. Results and Discussion: The TPC of PBC 123 and 140 were 119.55±2.96 and 116.98±1.19 mg GAE/g DW, respectively whereas TFC values of the respective clones were 75.47±1.77 and 72.29±0.84 mg RE/g DW with no significant different (p>0.05). In terms of tyrosinase inhibition, PBC 140 and PBC 123 were not significantly different with IC50 values 200.00 and 300.00 mg/mL (p>0.05), respectively whereas the inhibition of collagenase effect were not significantly different (p>0.05) as well for PBC 140 (62.99%) and PBC 123 (59.96%). A strong and positive correlation (p>0.05) was observed between TPC and TFC (r=0.866), anti-tyrosinase (r=0.963) and anti-collagenase (r=0.909), anti-tyrosinase and anti-collagenase (r=0.936) whilst TFC correlates well with anti-tyrosinase (r=0.865) and anti-collagenase (r=0.868). The CBE was not cytotoxic against human fibroblasts at a concentration up to 937.50±6.50 mg/mL. Conclusion: The findings exhibited a strong correlation between anti-aging and phenolic contents. In addition, the CBE showed non-toxic effect against HDFa.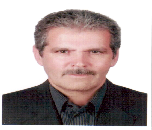 Biography:
Mohammadbagher Rezaee did his work on Photochemistry or chemistry (Ag). And up to know did lot of research worked with our co-worker on cultivation, extraction, formulation, and produce products out of medicinal and Aromatic plants, designed pilot of essential oil extraction and published so many international and national paper. Know he is working as signoras' scientist in Research Institute Forests and Rangelands (RIFRI) -Tehran-IRAN, Chairman of "Union Medicinal plants of Iran" (UMPI) and deputy of "Iranian medicinal plants society" (IMPS). I got three national award abut selected and important medicinal plant as natural product or instead of synthetic medicine and biological uses. And so on…
Abstract:
There are a lot of historical evidence, revealing the Iranian traditionally use of plant species that dates back to 6000 years ago. However, and organize these documents around 2500 years ago. Those physicians used medicinal plants like Avicenna, Rhazes, Jorjani, appeared during 1400 years ago. From that time or traditionally herbs, animal, minerals, and even some insect are used in natural products. Iranian botanists have led to recognition of around 150 spontaneous families of Angiosperms containing 124 Dicotyledonous, 22 Monocotyledonous, 4 Gymnosperms families totally containing about 1450 genera and 8000 species which nearby 2000 species are endemic of Iran. At present more than 2000 species have economic value and used in natural products. Cultivation of medicinal plants in different ecological zone, like thyme (Thymus vulgaris) in the center of Iran, Fennel in the West and center of Iran, show the highest yield as leaf, flower, seed in plants, also accumulated the highest amount of essential oil are normally do it with Iranian former. At present there are at least 1300 formulated medicinal plants or natural products at pharmacies in Iran. The some Iranian exports of medicinal plants are gum from Pistachio atlantica, Asteragalus gummifera and Ferula gummosa, root of Glycyrrhiza glabra and seed of Cuminum cyminum. However most of these researches are based on the introduction and usage of various plants taken from the nature, herbalist or traditional medicine documents.
My presentation will be in Phyto-chemical of medicinal and Aromatic plants as Rosa damascena ,The main constituents of Essential oil by traditional distilation, were n-nonadecane (33.1%); geraniol (14.6%), n-heneicosane (13.2%); and Laboratory essential oils samples were extracted by hydro distillation method which designed by authors in R IFR, The main constituents in plan-1 were geraniol (21.8%), n-nonadecane (21.3%); citronellol (12%), Main components of Primary essential oils were citronellol (33.5%), cis-p-menth -2-en-1-ol (7.3%) and geraniol (7.2%). Punica granatum, is one of the oldest edible fruits, Seed Oil for Treating Menopausal Symptoms, used as a gargle for sore throat, extraction of arils and peel contents phenolics compounds(Antioxidant capacity is very high) in the pomegranate juices, extracts potently suppress proliferation, xenograft growth, and invasion of human prostate cancer cells. So these compounds are valuable for using in pharmaceuticals products in Iranian factories.
N. E. S. Science College, India

Biography:
Abstract:
Since time immemorial man utilizes plants for food, shelter and medicinal which is now termed as Bioprospecting potential of plants. The documentation of such potential plants particularly used for medicinal purposes is now a need of hour ( Tripathi 2003, Nuzarat syed et.al 2007).The Nanded district of Maharashtra state with its rich medicinal flora can be a potential center for ethno medicinal research because it is now believed that in the future ethno medicine will be one of the most effective source of healthcare of mankind ( Handa 1992, Dubey et.al 2004). So a survey of this ethno medicinal potential of Nanded district is documented in this work.
The Nanded district of Maharashtra State lies between 18 -15' to 19-55'North latitude and 77 -78 25' east longitudinal having an area of about 10332 sq.km.It has a forest cover about 15 -20 % particularly in the Kinwat, Mahur and Bhokar talukas.
The ethnic group like Andh, Gond, Bhills, Banjara, etc. are scattered in the villages of these talukas and forest areas of this district. The Banjara are also called Gormatis are having their settlements known as Tanda.They are situated near the hilly slopes and forest. These Tandas are away from other villages and other communities. The head or President is called as Nayak,Karbharies and older once are Dhavo.They are generally aware of uses and medicinal properties of plants for health care and veterinary purposes of the village, Four people in each village, who are the experts or practitioners, were interviewed and the information on the use of medicinal plants was recorded. The plant species were identified with pertinent literature and the herbarium specimens were deposited in the P.G.Dept.of Botany N.E.S.Science College. Nanded, Maharashtra.
The Data collected on ethno botanical uses of 15 plant species of 11 plant families of Angiospermic plants is represented in Table No.1,Which enumerates the botanical name, family ,common local names ,medicinal plant part used, and available phytochemical information of the plant. The study has revealed that a considerable medicinal plant diversity exist in Nanded district. About the medicinal usages same are altogether new some are common with uses in other parts of country. (Kalita and Deb, 2006) Similar studies are now being conducted in other parts of Maharastra State (Sharma and Majumdar 2003,Nudart Syed et.al 2007) however the future use of this information on formulation, standardization of phytomedicine should be encouraged with sustainable use, other wise these plants will also soon disappear due to our over anthropogenic activities.
National Research Centre, Egypt

Biography:
Abstract:
Recently using moderately saline water in agriculture production is a must, especially for medicinal plants as a tolerant salinity. Field trials were carried out during two successive seasons of 2015 and 2016 in Rejwa area to evaluate the effect of water salinity, WS (0.68 and 2.45 dS/m) under water deficit (100, 80; 60 % from evapotranspiration, ETo) on sweet basil plant growth characters and pigments contents. Results indicated that the determined plant growth characters (plant height, number of branches, plant weight; leaves weight) were under WS (0.68 dS/m) and the opposite was true in case of the WS 2.45 dS/m. Increasing water WS associated with decreasing in studied plant growth characters under different water deficit treatments. The highest chlorophyll a, b were recorded under WS under 80% ETo, while the opposite was found at WS2.45 dS/m at 60 %ETo. Increasing WS caused increasing oil and carotenoids by 44 and 48 %, respectively, while increasing water deficit increase these values. Macronutrients strongly affected by increasing WS and the values were higher under 2.45 than of 0.68 dS/m. Increasing WS improved N, P and K %. Improvement of the Ca and Mg content associated with increasing WS by 4 and 8%, respectively. The potential accumulation of the Na and Cl in sweet basil leaves were observed at 60 %ET and WS 2.45 dS/m followed by fresh water (0.68 dS/m) at 100 %ETo. It could be concludes that irrigation by WS (2.45 dS/m) is preferable with 22% reduction in yield at water deficit 80%ETo.
Agricultural Research Corporation, Sudan

Biography:
Abstract:
Laboratory studies were carried to investigate the side effects on Trichogramma cacoeciae of two formulated products of each of two botanical insecticides: Azadirachtine (Neemazal T/S Blank and Celaflor®) and Quassin (alcoholic or water extracts). The results showed that by exposing adults T. cacoeciae to residues of Neemazal formulations on glass plates, the tested preparations were either harmful (Neemazal-Blank) or moderately harmful (Celaflor). The two Quassin formulations tested were harmless. When treated host eggs were offered to adults T. cacoeciae, all tested chemicals were almost harmless. In a further test, host eggs parasitized at different time intervals (1-8 days), were sprayed at the same day. The results indicated that only Neemazal T/S-Blank formulation was slightly to moderately harmful reducing adult emergence.